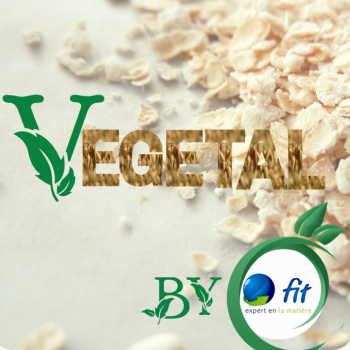 Faced with the increasing population and a certain awareness of changes to be made, industrialists and consumers have moved towards new dietary regimes. Indeed, the figures prove it. In 2020, 34% of the population declared themselves "flexitarian". We are clearly witnessing a structuring of the market. The GEPV (Groupe d'Etudes et de Promotion des Protéines Végétales) [Study Group for the Promotion of Vegetable Proteins] has moreover illustrated that in 20 years we have gone from 300 products containing plant protein to more than 5,500.
Thanks to its 30 years of expertise in dairy ingredients and the relationship of trust it has created with its historical dairy partners, FIT is supporting this change by creating its own plant sector department. Having specialised in oats first of all, FIT intends to extend its range and thereby respond to the needs of its existing clients and also new market players.
The plant protein market has the wind in its sails and its association with animal proteins appears to be a solution of the future.
Contact: Edgard Gauther, Commercial Manager responsible for the plant sector at FIT.
edgard.gauther@fitsa-group.com
+33 7 57 48 82 14